Stunning Luxury Vinyl Planks in Beaumont, TX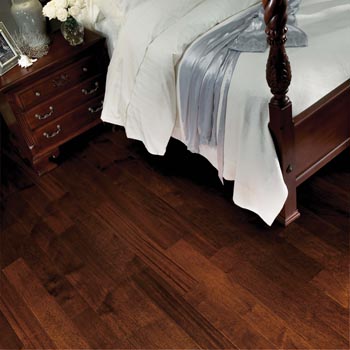 Genuine wood flooring is one of the most sought-after surfaces among homeowners. However, hardwood isn't suitable for every construction or renovation project. Some people cannot fit it into their budget while others are looking for something that's scratch and moisture resistant.
Here at Porter's Flooring America, we're proud to offer a surface that gives you the look of wood at a lower cost and without the moisture concerns: vinyl. Shop our selection of luxury vinyl planks in Beaumont, TX, to discover the perfect product for your home improvement projects.
Thanks to modern manufacturing technology, vinyl can replicate the appearance and texture of any hardwood style. Whether you prefer dark woods such as walnut, light shades like maple, or iconic hues such as cherry, there's an LVP product to match it. Best of all, these vinyl surfaces are highly water resistant, making them ideal for kitchens, bathrooms, and more.
Other Benefits of Choosing Vinyl
When you choose a luxury vinyl plank floor for your home, you're choosing a surface with a wide range of valuable benefits. In addition to being water resistant, LVP is also stain resistant and easy to clean.
To keep your vinyl surface clear of dust and debris, just sweep or vacuum regularly. For bigger messes, mopping usually cleans everything up without issue. No other special maintenance is needed for vinyl besides routine cleaner. These properties alone make it a popular choice for busy households with young children or pets.
An LVP floor also makes your home a more comfortable place to be. Vinyl feels softer underfoot than other hard surface materials. Likewise, it offers good temperature insulation and soundproofing. Learn more about these vinyl advantages and others by consulting with our store's staff today.
Easy Installation by Our Team
Installation is easy to schedule when you work with our team. We're pleased to offer the help of our installers, who are trained to work with every product we sell. Whether our team is installing vinyl on top of existing flooring, or placing it down on the subfloor for a brand new home, you'll never have to worry about cracks or spaces where moisture can leak through. Our crew will ensure that all relevant warranty standards are followed throughout the process, so you are fully protected — and they make sure your new flooring looks great.
The possibilities for luxury vinyl plank floor installation are endless. Not only is it suitable for most rooms, but also LVP can be installed on virtually any surface without tedious preparations. Learn more about the process and the possibilities for your home by reaching out to our installers.

Contact us for further information on our vinyl plank products. We proudly serve clients from throughout Beaumont, Orange, Port Arthur, Nederland, Port Neches, Groves, Sour Lake, Lumberton, and Kountze, Texas, as well as the neighboring communities.