Stunning Flooring in Beaumont, TX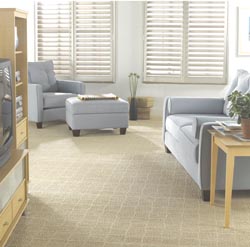 Your floor plays a very important role in the look and feel of your home or business. That means it is very important for you to find high-quality flooring in Beaumont, TX, that properly fits the look of your room, the needs of the space, and your budget. Porter's Flooring America helps you tick off all of the boxes thanks to our wide selection of flooring brands and styles. You will find it easy to find that perfect match for your property at our flooring store.
From hardwood and natural stone to carpet and luxury vinyl tile, our showroom is a cornucopia of flooring options that are sure to impress. Browse our online catalog, or stop by today to start narrowing down your search to the best options for the space you are looking to upgrade. Not sure what you're looking for? Then reach out to one of our friendly, knowledgeable staff members for helpful advice and recommendations.
Choosing the Right Flooring Brands
The key to finding the right type of flooring for your home or business is being able to explore all of your options. That is why our showroom is dedicated to delivering all of the best textures and designs from the leading flooring brands. We want you to feel confident that you have made the right choice for your property when you shop with us. Come and shop with us for a sublime selection of:
Hardwood Flooring
Carpeting
Laminate Flooring
Tile Flooring
Luxury Vinyl Flooring
Maintaining Your New Floor
Want to keep your new floor looking as good in your home as it did in our showroom? The key is to ensure you are properly maintaining it. Each type of flooring has different maintenance needs, some extensive and some as simple as a quick rub down with a wet cloth. The team at our flooring store understands that not everybody has the extensive background in the different surfaces available in our store like we do. That is why we are always there to help you better understand how to get the most out of your floor.
Want to keep your maintenance levels down? The key is to start off with a professional flooring installation from our specialists. An amateur installer may make a simple mistake that has much bigger ramifications for the longevity, functionality, and look of your new floor. By working with us, however, you can rest easy knowing that everything was installed the right way the very first time. This helps to insulate you from some of the different problems that can make maintaining your floor a real challenge.
Contact us to explore all of the wonderful flooring options we have available at our store. We look forward to assisting clients located throughout the Beaumont, Texas, area, including Orange, Port Arthur, Nederland, Groves, and Sour Lake.