Hardwood Flooring in Beaumont, TX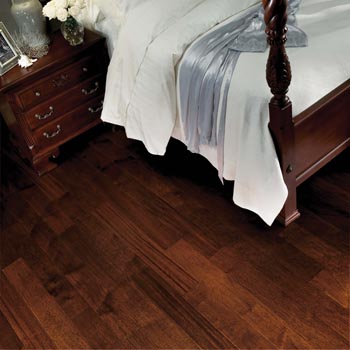 Enhance your home with beautiful hardwood flooring in Beaumont. Hardwood is easy to clean and maintain, yet strong enough to endure heavy foot traffic. Solid or engineered hardwood dramatically boosts the appeal and value of any home or business. For a fine selection of solid hardwood, come to our spacious flooring showroom. We offer the best selections and services in town.
Our knowledgeable flooring professionals will help you find the right wood floors for your home. Choose from the variety of species, grains, colors, and finishes. After understanding more about your lifestyle, decorating preferences, and flooring budget, we make it easy to make your selection. Some of the quality brands we carry include:
Downs
Floorcraft
Spotlight Values
Discover the hardwood you like at an affordable price, plus receive comprehensive hardwood flooring installation from our professional team.
High-Performing Engineered Hardwood
Achieve the strength and durability you deserve in new floors. Engineered hardwood is made from multiple layers of wood that are bonded together. The top surface is a veneer of the wood species that you select. The other layers are composed of plywood or high-density fiberboard.
Thanks to the manufacturing process exceptionally strong wood stands up to moisture and high humidity. You will enjoy both the quality and the affordability of this hardwood product for your home.
Solid Hardwood for Beauty & Value
Bring classical warmth and elegance to your home. Solid hardwood flooring comes from the hardwood species of your choice, such as cherry, oak, maple, or walnut. Each individual plank is milled from a single piece of lumber. This resilient flooring option can be refinished up to 10 times throughout its life so your floors last for decades. The value and beauty of solid wood are unmatched.
Hand-Scraped Hardwood Adds Character
Many of our customers prefer the distinctive texture of hand-scraped hardwood floors. The look dates to the time when woodworkers would use a knife to smooth wood planks. This created a scraped effect that today is done by hand or by machine. Hand-scraping adds character and visual appeal to wood flooring. Hand-scraped hardwood floors are a great investment in your home as they are beautiful and long-lasting. In fact, this flooring lasts for decades.
Professional Hardwood Flooring Installation
Your gorgeous hardwood flooring deserves professional installation. The installation technicians at our flooring store know how to install hardwood so that is lays flat and resists damage.
We begin by preparing the subfloor so that everything is clean, dry, and level. Then solid wood is placed over a wood subfloor using nails, glue, or staples. For engineered wood, the options include nails and glue. We can also install a "floating" floor that allows room for expansion due to humidity. This involves attaching the planks to each other, rather than the subfloor.
Lifetime Guarantee
Wood flooring lasts the longest when it is installed properly. At our flooring store, we are confident in our ability to successfully install your floors. As a part of our lifetime guarantee, let us know about any installation issues and we will fix them at no cost to you.

Contact us today for expert assistance and professional installation for your new hardwood floors. We proudly serve the communities of Beaumont, Orange, Port Arthur, Nederland, and Port Neches, Texas, and the surrounding areas.